"Schlechte Helden oder ein Lama namens Beethoven", Coming-of-Age/Komödie, 1h 22m ist zwei Jahre nach Drehende auf der Streamingplattform Amazon Prime angekommen und erfreut sich dort guter Beliebtheit.
Während das Rich Kid Finn aus Spaß an der Freude in kriminelle Machenschaften gerät, tritt er in Konflikt mit einer Bande, die jedoch aufgrund ihrer prekären Lage auf ebensolche krummen Dinger angewiesen sind. Wird Finn aus seinen Fehlern lernen oder erfreut er sich weiter an einem konsequenzenlosen Leben, das ihm der dicke Geldbeutel ermöglicht? Der Film thematisiert wie unterschiedlich zwar lustiges, aber verantwortungsloses Verhalten Konsequenzen nach sich zieht, je nachdem in welcher Einkommensschicht man sich befindet, anhand von zwei auf dem zweiten Blick doch sehr ähnlichen Vater-Sohn-Beziehungen.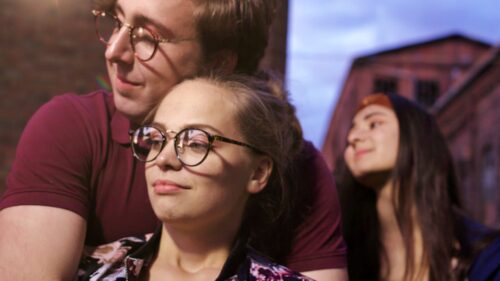 Filmarche Abschlussfilm im Fachbereich Produktion von: David-Jonas Frei, Bodo Heiss und im Fachbereich Kamera von: Alexander Reichel
Mehr Informationen gibt es unter:
https://www.amazon.de/gp/video/detail/B09WHCFZPS/ref=atv_dp_share_cu_r
https://www.themoviedb.org/movie/717357-schlechte-helden-oder-ein-lama-namens-beethoven?language=de
/////////
The film "bad Heroes" is part of the Amazon Prime.
The graduation film of the filmArche students David-Jonas Frei, Alexander Reichel and Bodo Heiss is now available on Amazon Prime in Germany and Austria.
Find out more at:
https://www.themoviedb.org/movie/717357-schlechte-helden-oder-ein-lama-namens-beethoven?language=de